Physicians complete an average of 41 prior authorizations per week. This amounts to approximately 13 hours each week that physicians spend on administrative work instead of treating patients. If an insurer covers a treatment, physicians should not have to waste time...
read more
Public Health Emergency Extended To October 13, 2022 The U.S. Public Health Emergency (PHE) has...
read more
There are several physicians running for public office in 2022 at both thefederal and state...
read more
HCMA Legislative Happenings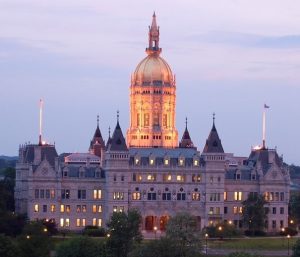 Resource Links:
Hartford County Medical Association Legislative Priorities for 2022
HCMA Capital Update:   May 5, 2022

Effective October 1, 2022, Certified Medical Assistants will be Able to Administer Vaccine.

We are pleased to report the County Medical Association's perseverance in seeking legislation that will allow medical assistants to administer vaccines
finally paid off!

HB 5500 – Passed both the House and the Senate and almost assuredly it will be signed by the governor as it is a massive bill that encompasses many items  including the language for Medical Assistants.

Click here to see the bill and go to Section 47 starting on line 1425.
COMING SOON
September 28 2022
Frank A. Santoro, MD