The Week at the Capitol
Government Affairs
We are pleased to report the County Medical Association's perseverance in seeking legislation that will allow medical assistants to administer vaccines finally paid off! Read More
read more
We are pleased to report the County Medical Association's perseverance in seeking legislation that will allow medical assistants to administer vaccines finally paid off! Read More
read more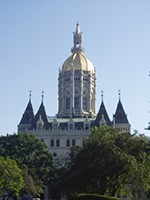 Hartford County Medical Association NEWS OF LEGISLATIVE, REGULATORY, AND OTHER GOVERNMENTAL MATTERS OF INTEREST TO HARTFORD COUNTY PHYSICIANS
read more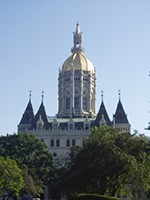 As the state prepares to take on what is anticipated to be the worst week yet of Coronavirus cases in Connecticut, the county medical association and its legislative consultant, FOCUS Governmental Affairs, remain steadfast for your best interests. We will continue to...
read more
As session has now ended, this will be the last regular weekly update, but we will continue to send out periodic updates as events warrant. We hope this has been helpful in lending some overall context to the legislative process. Democratic Priorities Passed Overall,...
read more
Today is it--the final day of the 2019 regular legislative session. By law, the legislature must adjourn sine die at midnight tonight. At that point, any bill that has not passed both chambers will no longer be considered. Sine Die As has been the past few years, a...
read more
Democratic Infighting on Paid Family Leave It's been a wild week. Both chambers have moved substantive legislation in the last seven days, but the major session items of tolls, marijuana, and budgetary matters remain stalled. Notably, today the Governor held a press...
read more